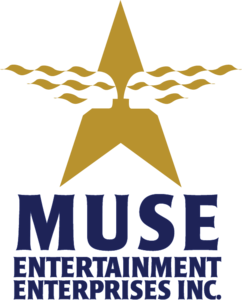 Junior Bar Associate/Articling Student
Muse Entertainment Enterprises Inc.
Description de l'emploi
MUSE ENTERTAINMENT ENTERPRISES is a major Canadian independent film, television, and service producer for international studios and networks. Muse is currently seeking an articling student or junior associate bar 2016 or later for a new position in our Business and Legal Affairs department. Based out of our Montreal office, the individual will have an opportunity to work on the development, production and distribution of film and television shows in Canada, the US and internationally, including with industry leading talent, agents and networks. Muse offers a competitive salary and benefits package.
Responsibilities will include :
• Negotiate & Draft Agreements: Negotiating with talent agents/lawyers, draft and review for book options, options/Purchase agreements, development agreements, co-production agreements, as well as performer, director, writers and other key creative agreements:
• Chain of Title: Reviewing as required the chain of title prepared by the Business Affairs Team;
• Clearances: Respond to clearance questions from production; Review clearance reports in connection with each draft of the script, provide notes/suggestions to production; review footage to ensure clearance conformity;
• Liaise with production personnel: Building and maintaining a strong relationship and open line of communication with and act as the liaison and key contact between production and corporate teams;
• Standard production contracts: Review location agreements/permits and other standard forms;
• Accounting: Liaising with Accounting regarding above-the-line agreement payments and tracking talent payments;
• Distribution: Draft and review distribution contracts & license agreements.
Candidat recherché
Requirements :
• Quebec or Ontario Bar Certification at a minimum; 1-3 years legal work experience preferred;
• Advanced knowledge of Outlook, Word, Excel;
• Bilingual (English and French, preferred), strong ability to speak and write in English required, as there is a high level of interaction with the US and overseas;
• The successful candidate is organized, autonomous, meticulous, flexible and capable of managing multiple files simultaneously;
• You exercise solid judgement and discretion, are a team player who is able to work well under pressure.
If you or someone you know is interested in this position, please forward a CV to cv@muse.ca indicating the position title in the subject line. We thank everyone in advance for applying, however, only candidates selected for an interview will be contacted.
Pour postuler une offre d'emploi, vous devez être inscrit en tant que candidat sur ce système.
Caractéristiques de l'emploi
| | |
| --- | --- |
| Entrée en fonction : | 2020-01-27 |
| Date d'affichage : | 2020-01-15 |
| Fin d'affichage : | 2020-01-24 |
Contentieux d'entreprise
à temps plein
Au moins 3 années d'expérience en :
Droit des affaires
Droit commercial
Droit corporatif
Propriété intellectuelle
Droit des communications
Droit du divertissement